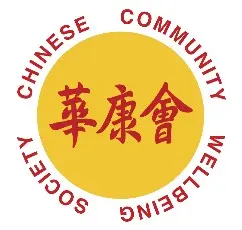 Chinese Community Wellbeing Society
The Chinese Community Wellbeing Society (CCWS) was originally formed as the Bristol and Avon Chinese Women's Group in 1989 as a one-woman operation to address the urgent hidden and unmet needs of Chinese women who struggled to seek help and support due to language and cultural barriers. Over the past 33 years we have steadily grown to over 20 staff and our work now encompasses the whole South West region, as well as working with partners both nationally and internationally. In 2021 we completed our long-anticipated name change to better reflect the community that we serve, which is constantly evolving and have already somewhat outgrown, due to projects that include the wider east and South East Asian community. An opportunity now exists for the organisation to further grow our identity on the national scale, while continuing to help those in most need in our core heartland of the South West.

Purpose of the job:
To have overall responsibility for the effective and efficient management of the Society's services.

Main Duties and Responsibilities
1. Governance
• To liaise with the Society's Board of Trustees on a routine basis.
• To routinely attend the meetings of the Board of Trustees and other Sub-Committees, as relevant.
• To ensure that the Board of Trustees are informed and equipped to undertake the role of governance, through written documentation, the identification of management training opportunities, and effective servicing of the Board of Trustees meetings.
• To ensure that the business of the Society is conducted in accordance with its charitable status and the requirements of the Charity Commissioners.
• To ensure that all services within the Society operate to a safe standard and comply with statutory requirements. This includes a responsibility for regular inspections as stipulated under Health & Safety legislation.
2. Operations
• To be responsible for strategic planning to identify new developments and structures to address the needs of the client group.
• To be responsible for the production and monitoring of the Society's strategic business plan (which incorporates measurable targets and review mechanisms).
• To ensure that the Society is kept informed about changes in social policy, funding arrangements and initiatives that affect its performance and direction.
• To be responsible for developing and maintaining collaborative structures with relevant partners in statutory, private, voluntary and community sectors.
• To be responsible for publicizing the work of the Society.
• To be responsible for the production of the Society's annual report.
• To ensure that the Society's Equal Opportunities Policy is implemented and monitored throughout the Society.
3. Staff Management
• To be responsible for all personnel issues within the Society and to work in conjunction with the Personnel Sub-Committee of the board of trustees.
• To ensure that the recruitment of staff is undertaken in line with the Society's Equal Opportunities Policy, and to be involved in the selection procedure as appropriate.
• To provide line management to all staff through regular supervision and annual appraisal of performance.
4. Service Delivery
• To ensure that arrangements for the systematic review of users' opinions and complaints are reviewed and responded to appropriately.
• To ensure that the Society's services respond to clients needs, and that high standards are adhered to throughout its work.
• In conjunction with the Board of Trustees to undertake an annual review of existing policy and practice to ensure their continuing relevance.
• To be responsible for establishing links with potential partners within the statutory, private and community/voluntary sectors.
5. Financial Management
• To be responsible for securing funding for the Society from statutory bodies, charitable trusts and foundations, European sources etc.
• To identify new sources of funding including corporate and business sponsorship.
• To be responsible for ensuring that the Society remains financially viable.
• To provide the Board of Trustee with accurate and timely financial reports on a monthly basis.
• To ensure that the Society is operating an effective and efficient financial accounting procedure.
• To be responsible for the annual budget setting process and to liaise with the Board of Trustees and the Society's auditor in the preparation of management and statutory accounts.
Person Specification
1. Experience
• Experience of working in and with Chinese community and voluntary groups, including small and grass-roots organisations.
• Current/recent experience of managing staff.
• Financial Management Skills (including knowledge of the budget setting and monitoring process).
• Experience of fundraising to ensure the continuation of the post.
• Excellent organisational, communication and partnership-working skills.
• Experience of supporting community organisational development at grass roots level.
• Understanding of discrimination, direct and personal, as it effects the Chinese community.
• Experience of involving service users within decision-making and management structures.
• Facilitation skills for sharing knowledge, experience etc.
• Evidence of effectiveness in communicating with a diverse range of individuals, communities, and agencies, using a range of methods; networking, and liaison; using evaluation techniques.
• Proven commitment to equality of opportunity and anti-discriminatory practice.
2. Knowledge and understanding
• Some knowledge of Public Policy relating to Regionalisation, modernising Local government, etc.
• Current issues facing BME voluntary and community sector and an understanding of its management and structures.
• An understanding of the process of change (culture and policy) in large statutory service providers.
3. Abilities
• The ability to work on own initiative, manage staff and own workload, prioritise and overcome barriers to realise clear outcomes.
• Ability to initiate, prepare, implement, monitor and evaluate projects.
• Ability to co-ordinate programmes of fact finding, information and publication.
• Ability to present and share vision and complex issues to widely different groups.
• Ability to work under pressure, meet deadlines and prioritise own workload as well as that of the team.
• Ability to market and raise the profile of the organisation.
4. Skills
• Strong oral and written communication skills.
• A Chinese language is desirable but not essential.
• Excellent people management skills.
• Skills in teamwork and diplomacy.
• Familiarity with use of computers, for example using databases, word-processing packages, email etc.
• Willingness to work outside standard office hours (Time off in lieu applies).
Terms & Conditions
Reporting to: Board of Trustees.
Place of work: Head Office based but hybrid working possible.
Hours of work: 35 hrs per week.
Salary: Between £50,000 and £60,000 pa (depending on experience).
Holiday: 30 days per calendar year, plus UK Bank Holidays.
Other benefits: Organisational pension scheme contribution of 5%.
This job description is not intended to be inclusive of all duties. The Chief Executive Officer is expected to undertake reasonable duties as may be required by the Board of Trustees.
How to apply:
Application pack obtained via email to: admin@chinesecws.org.uk