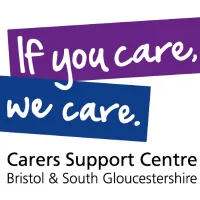 Carers Support Centre
We have an exciting opportunity for a successful Fundraising Manager to join an inspirational team striving to support children, young people and adults who care for others who can't manage without their help, Carers and Young Carers. Take a look at how we do this in our Impact Report below.

You'll be joining at a pivotal time for our charity. Having recently secured our core statutory income for the next 3 to 5 years we're now looking to use that as a launchpad to grow and develop new and existing services. We'll be starting the new year with the unveiling of a fresh new look having recently agreed a rebrand of the charity, alongside which we'll be launching our new website, increasing the number of people who can access our services and support. There's lots going on!

You'll have a crucial role to play in all of this, raising significant levels of income to support existing and new ways of meeting the changing needs of carers of all ages. It's a challenging role, no doubt about it, but you'll be working with and supported by a great team of people all passionate about what we do. So if you're passionate about what you do and like to get stuck in and make a difference then you'll fit in well.
You'll be a dynamic, creative person with proven experience in developing and implementing a fundraising strategy to drive income growth and achieve ambitious targets across a range of income streams: Grant making Trusts, Corporates, Individuals, to name a few. You'll be managing and nurturing our Trust Fundraiser as well as working with the Senior Leadership Team, agreeing our fundraising priorities.
How to apply:
There's lots more we could tell you, but why not apply and come and see for yourself. Full details of how to apply are on our website at www.carerssupportcentre.org.uk/vacancies
Closing date for applications: 14 November 2023 @ 5pm. Interviews w.c. 27 November 2023