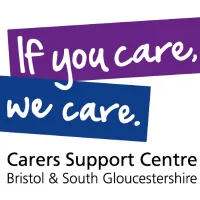 Carers Support Centre
Experience of managing a children's service and looking to get your teeth into something for 6 months?
We have an exciting opportunity for a successful Operations Manager looking for some short-term work to join an inspirational team striving to support children, young people and adults who care for others who can't manage without their help, Carers and Young Carers. Take a look at how we do this in our Impact Report on the link below.

You'll have a crucial role to play managing a dedicated and passionate group of people who provide a wide range of support to young carers across Bristol and South Gloucestershire. This will allow the existing Service Manager to step out of the management of the team for 6 months to work on a number of projects, including working with our statutory partners to remodel the service to be able to meet the challenges of increasing demand and complexity.

You'll be joining at a pivotal time for our charity. Having recently secured our core statutory income for the next 3 to 5 years we're now looking to use that as a launchpad to grow and develop new and existing services. We'll be starting the new year with the unveiling of a fresh new look having recently agreed a rebrand of the charity, alongside which we'll be launching our new website, increasing the number of people who can access our services and support. There's lots going on!

You'll be a dynamic, creative person with proven experience in managing a frontline operations team, responsible for staff and service management.
There's lots more we could tell you, but why not apply and come and see for yourself.
How to apply:
Please visit our website to download all the information required to apply for this exciting post – www.carerssupportcentre.org.uk/vacancies.
Closing date for applications: 11 December 2023 @ 12 noon. Interviews w.c. 18 December 2023