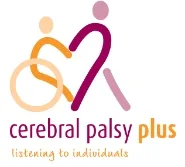 Cerebral Palsy Plus
Summary: Main Purpose of the Job
To act as a travel escort to members travelling to our club on Community transport and provide support to members at the social club to engage in activities and join in.
The role is based in St Annes Board Mills Social Club but often at different locations for activities.
The club is a long standing social club for adults with additional needs.
The Travel Escort/support worker assists members to engage in activities as fully as possible.
The Travel Escort/Support Worker assists the in the running of the club and works with other team members to provide a fun, welcoming and happy environment for members.
The Travel Escort/Support worker will be required to push wheelchairs and assist those with limited mobility to access the club and activities.
Major Duties and Responsibilities:
1. To act as a Travel Escort to members on Community Transport and a support to members whilst at the club
2. To adhere to all Health and Safety legislation to ensure the safety of all those participating in our Adults Friendship club
3. To assist members to fully engage in the clubs activities
4. To ensure the club is a welcoming, friendly and inclusive group
5. To be part of the team and join in with activities as required
6. To be flexible working on both bus routes and covering for other staff as needed
How to apply:
contact Cathy Truman on devco@cerebralpalsyplus