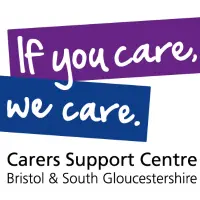 Carers Support Centre
Come and work with our dynamic, creative and supportive Young Carers team, working to ensure that young carers are identified, have access to appropriate support and fulfil their potential.
Successful candidates will improve health and well-being, safeguard the interests of Young Carers (YCs) adversely affected by their caring roles and help them fulfil their potential. We are looking to recruit sessional support workers to:
• undertake young carers assessments.
• provide individual tailored 1:1 support, and advocacy.
• assist in running of young carers groups and activities in the evenings and school holidays.
Face to face work would primarily be delivered after school, any time between 4.00pm – 9.00pm during school terms and day-time sessions during school holidays.
Carers Support Centre (CSC) – Bristol and South Gloucestershire provides a wide range of information, advice and support services for unpaid adult and young carers. Our Young Carers Service provides help and support to children and young people aged 5-17, their families, and professionals working with young carers.
Young carers are children and young people who look after someone in their family who has a disability, a long-term illness, or is affected by mental ill health or substance misuse.
Young carers may look after parents, care for a brother or sister, or another family member; taking on adult level responsibilities which can have an impact on their own health, wellbeing, education and can cause social isolation.
How to apply:
If you would like to know more about this role, please call 0117 9392562 for further information. For an application pack, please visit our website www.carerssupportcentre.org.uk/vacancies where you will find all required information/documentation on how to apply for this role.
Closing date: Monday 20th November 2023 @ 12.00 midday
Interview date: 29th November 2023
Registered Charity Number: 1063226
We are an Equal Opportunities employer and our workplace is free of barriers and fully accessible for people with disabilities. We are committed to safeguarding children, young people and vulnerable adults; from recruitment of staff through to supporting our team working with families and carers in crisis.
Young-carers-Sessional-Support-worker-JD-PS-Oct23.pdf
: Young Carers Sessional Worker – Bristol
CSC-employee-benefits-Current1.pdf
: Young Carers Sessional Worker – Bristol
Application-YC-sessional-worker.docx
: Young Carers Sessional Worker – Bristol
Evidence-required-if-submitting-a-CV1.docx
: Young Carers Sessional Worker – Bristol
CSC-Equality-and-Diversity-Monitoring-Form-Updated-Aug-20201.doc
: Young Carers Sessional Worker – Bristol