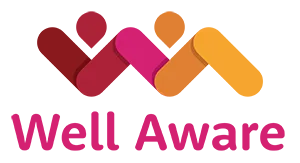 We are really pleased to confirm that Well Aware will continue to serve Bristol and South Gloucestershire until the end of March 2024. Last year over 20,000 people accessed our service, so we're incredible proud to continue to serve underrepresented communities across the region. A Directory of Services has been delivered by TCF for the past decade in digital form and prior to this in printed formats, improved and developed with feedback from the public.
Over the past 4 years Well Aware has delivered service information for social prescribers, NHS Self Care Apps for Students and led the way when working dynamically to assure, tag and present cost of living information. It remains, as it always has done, there when you need it.
Well Aware isn't just a good regional service, its delivery has supported national best practice. Well Aware isn't just a directory, it's a proactive social prescribing tool that can support people to remain well in their homes without having to access health services unnecessarily. We are incredibly pleased to continue this work and lead the way. 

Kevin, CEO TCF
Well Aware was one of the first organisations to consume services data made available according to the Open Referral UK standard. Well Aware has led in showing how such data can be monitored for completeness/accuracy and used to improve people's lives. Well Aware has set a good example to the increasing number of councils and community organisations adopting the Standard.

Mike Thacker, LG Inform

More information about Well Aware can be found here, where there is also a short explainer video about the project.