Carers Support Centre are recruiting…….
Dementia Volunteer Mentors
Do you have lived experience of caring for someone with dementia?
Would you like to support someone new to their caring role who may be struggling ?
Would you like to make a difference to someone's life ?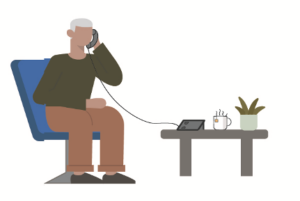 If you can  commit to 2-3 hours a week/fortnight then please consider becoming a Dementia Volunteer Mentor- sessions will take place via telephone, zoom or email .
The sessions will be goal focused and you will receive specific training around Goal Planning & Problem Solving using a CBT based approach. These will be short to medium term interventions.
Volunteers will also receive mandatory training which includes Safeguarding. Mentor Specific Training, Understanding Dementia, Effective Communication Skills as well as a CSC Induction.
Volunteers will be provided with comprehensive support: Peer Support, regular check-ins with their Volunteer Coordinator and regular access to wellbeing activities.
If you are understanding of carers issues, a good listener, well organised, a good timekeeper and have the ability to take on new ideas and tools from training sessions, please give us a call and chat through this exciting opportunity.
Contact: Maria Day, Wellbeing Coordinator
Phone: 0117 958 9904                 Email: wellbeing@carerssupportcentre.org.uk
You can download an application form here: https://www.carerssupportcentre.org.uk/volunteer/