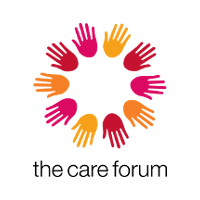 Why not join our dedicated group of Trustees and shape the way The Care Forum works.
The Care Forum is looking to improve the diversity of its Board members and seeking a Trustee with legal knowledge and experience.
The Care Forum is a registered charity working across Bristol, South Gloucestershire, Bath and North East Somerset, Somerset, Swindon and North Somerset. We have grown substantially in recent years and have a turnover of around £1.5m. We employ around 40 members of staff plus volunteers.
Our mission is to promote health and wellbeing for all and to challenge inequalities in health and social care policy and services.
Our aims are:
Individuals and groups are empowered to represent themselves, to be heard and to make informed choices
Voluntary and community sector organisations and individuals are able to participate fully and equally in the design, delivery and improvement of services
People's access to high-quality services is improved
We fulfill our Mission and Aims by:
facilitating communication, consultation and networking for local voluntary and community groups operating in the fields of Health and Social Care;
empowering and supporting people to voice issues about local statutory and voluntary health and social care services and to influence the direction of policy and practice;
providing free advocacy services to vulnerable individuals;
providing an extensive range of information about and signposting to local health, well-being and care services;
Managing the Healthwatch programmes for Bristol, Swindon and South Gloucestershire.
Our Trustees are all volunteers whose primary duties are to set and lead the strategic direction of the charity, to hold the executive officers to account and to oversee the finances and resources of the organisation to ensure they are properly administered.
The Board of Trustees meets six times a year at The Vassall Centre in Fishponds in Bristol. Trustees are encouraged to participate in whole organisation training and conferences and to form links with particular service areas.
Full information, induction, and support is available to help new trustees get involved.
If you want to know more or are interested in joining us please contact Kevin Peltonen-Messenger by emailing: kevinpm@thecareforum.org.uk