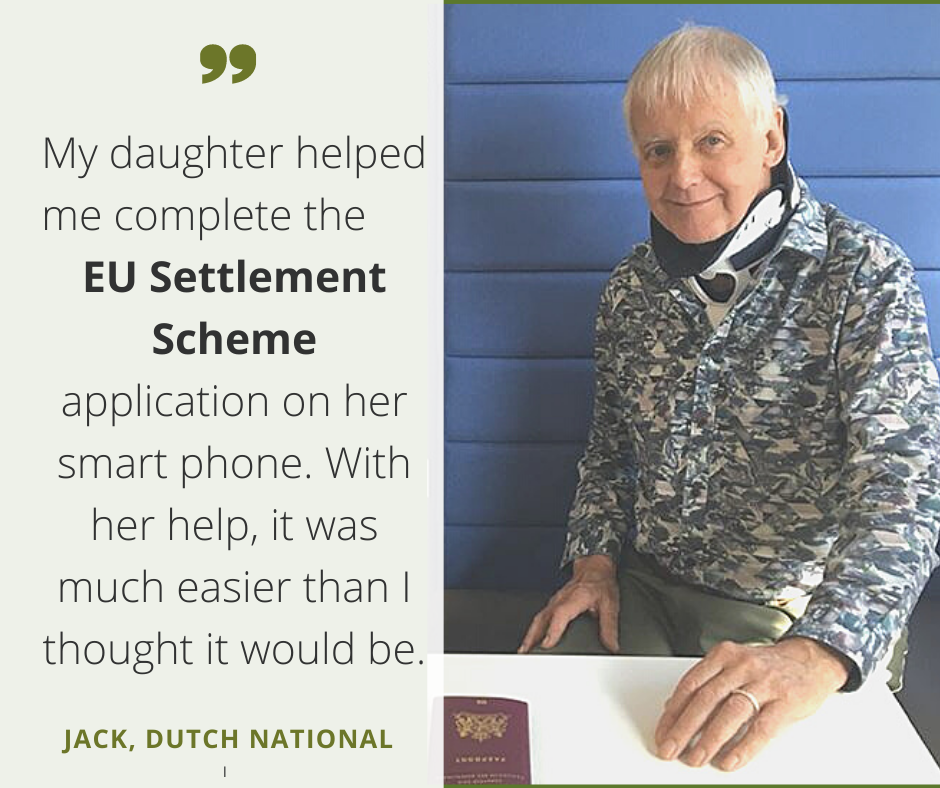 Due to Brexit, EU citizens must apply for the EU Settlement Scheme if they want to continue living in the UK after June 2021. Even if they have lived in the UK most of their lives.
EU nationals who have lived continuously in the UK for five years or more should be entitled to settled status, meaning they are free to go on living in the UK indefinitely.
We cannot know for certain how many people are outstanding in applying for the scheme, but what we do know is that without settled or pre-settled status, they will not have the same rights in the UK as they do now after Brexit.
We are particularly concerned about people who are:
Older People (only 1% of applications are from over 65s)
Gypsy, Roma and Traveller communities (their applications may take much longer due to needing to arrange ID)
Refugees and asylum seekers who may not be aware and have come through another EU country.

The deadline for applying is 30th June 2021.
Please help us to get the message out.
Talk about settled status to anyone you know who is from a non-UK EU country, and please share this information with your networks through word of mouth, newsletters or building the question of whether someone has applied into your support plans.
Read more about the scheme and how to apply, including instructions in other languages, on our dedicated website: www.bristol.gov.uk/EUsettlement
Citizens can also get help and advice from:
· St Pauls Advice Centre, 146 Grosvenor Road, BS2 8YA
· North Bristol Advice Centre, 2 Gainsborough Square, BS7 9XA
· South Bristol Advice Services, Withywood Centre, Queens Road, BS13 8QA