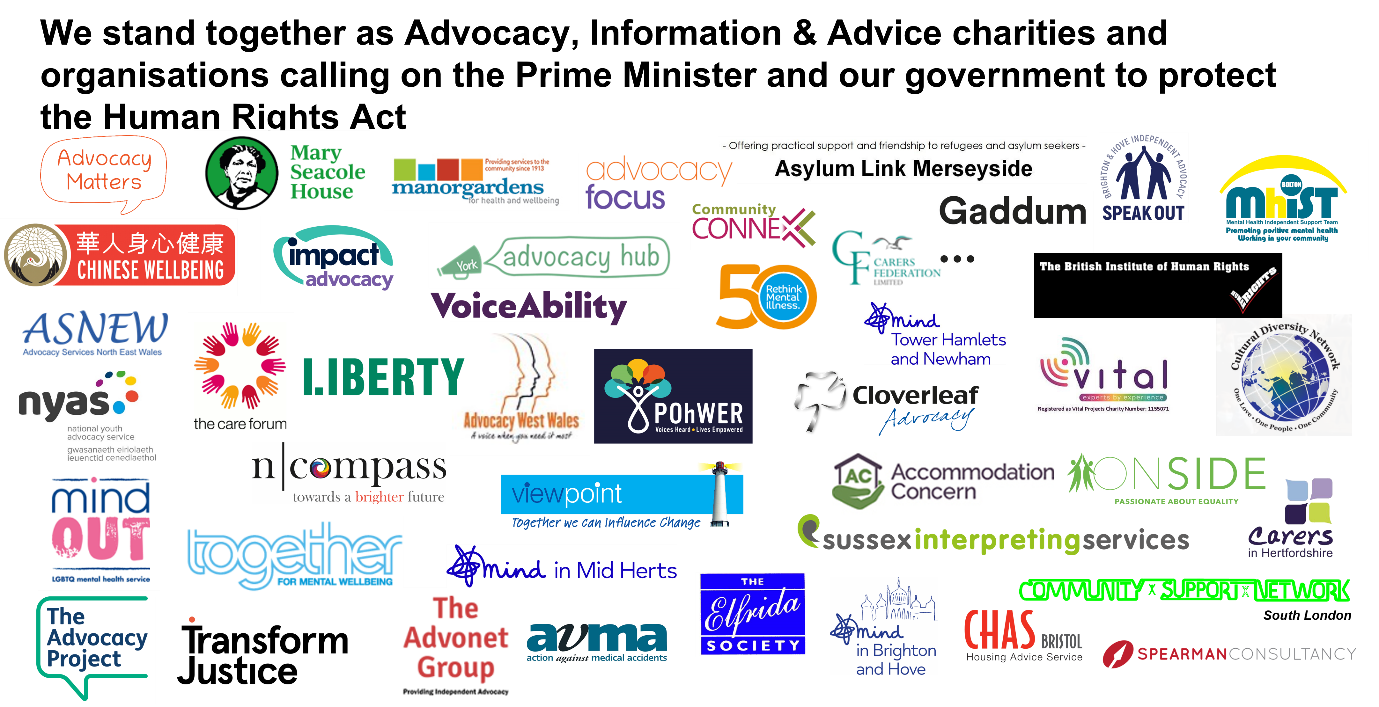 On May 18th 2022, we wrote to the Prime Minister to raise our concerns about the proposed scrapping of the Human Rights Act, and the proposed introduction of the Bill of Rights.
The Care Forum has collaborated with over 40 Advocacy, Information and Advice Charities to bring attention to the important rights and protections the Human Rights Act offers our collective beneficiaries to live as equal people and to be treated with dignity.
Our letter to the Prime Minister can be read below in full. The letter was organised by the national advocacy Charity POhWER.
To have your Charity or Organisation added to this letter digitally, be added to the mailing list for future campaign activity or for other queries relating to this letter please contact POhWER Chief Executive at helen.moulinos@pohwer.net  or email us The Care Forum at info@thecareforum.org.uk and we can support you with your query.