From 2016 to 2018 we worked in partnership with The Hive Avon, a charity which supports people with learning disabilities and autism, on our 'Quality Checkers' project.
Together we visited health and social care services in South Gloucestershire and looked at how they were being delivered from the perspective of someone with a learning disability. The services visited were a mixture of GP surgeries, A&E departments in hospitals, day care centres and dentists.
As a result, a number of recommendations were made for service improvement in areas such as signage, physical accessibility, compliance with the Accessible Information Standard and staff awareness.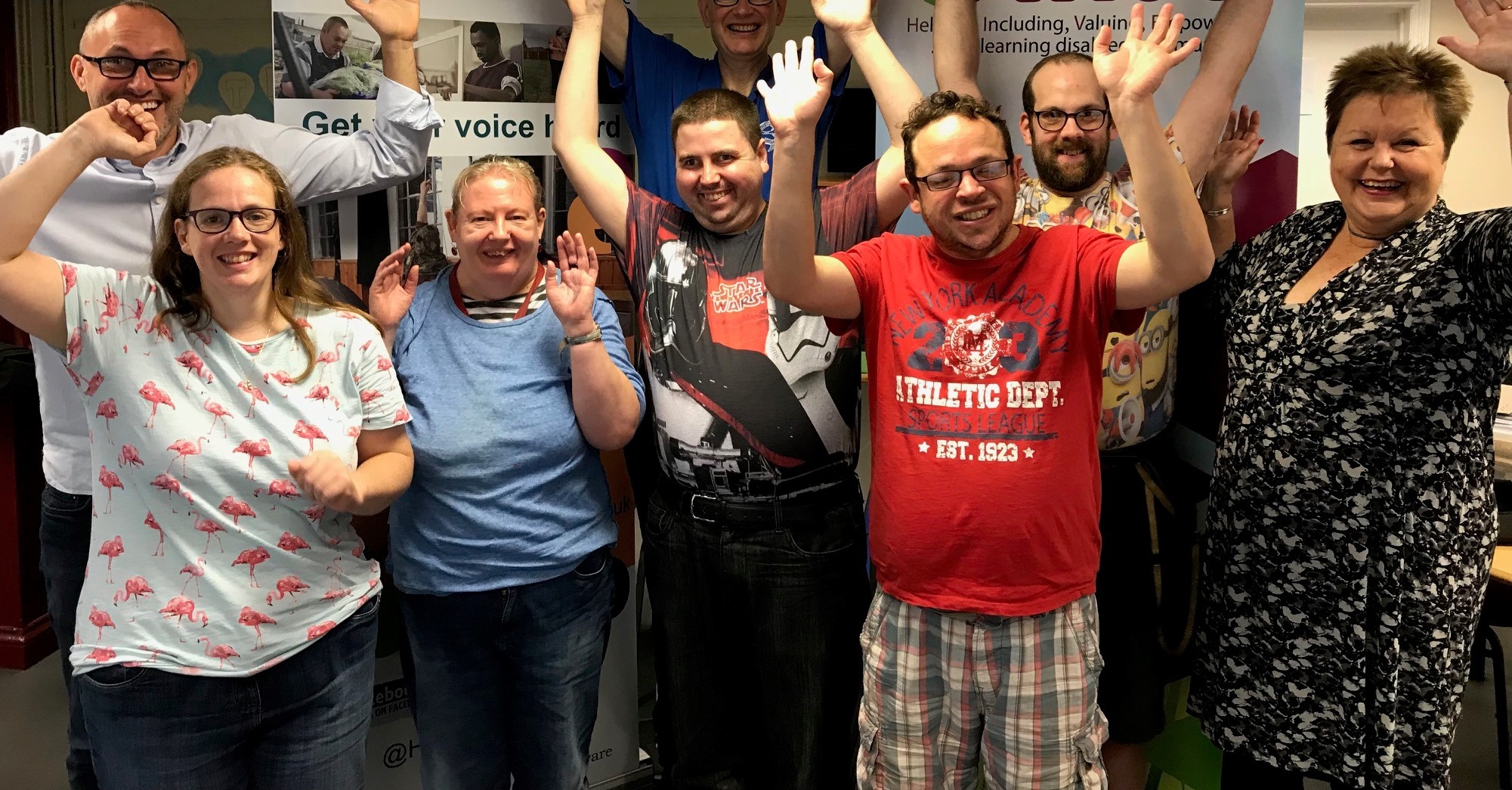 Filming the project
In 2019 we received NHS England and NHS Improvement's Sharing and Celebrating Patient and Public Involvement in Healthcare community grant. We used the grant to produce a short film to showcase this project and the huge benefits of involving people with learning disabilities in reviewing local services.
We think that projects like these are vital because people with a learning disability face poorer health outcomes. In stark terms this means that nationally 38% of people with a learning disability die from avoidable causes, compared with 9% in the general population – this is an estimated 1200 avoidable deaths per year.
Dominic Box, Impact Project Manager at The Hive Avon, said:
"We were hearing lots of things from our service users about lack of accessibility at their GP or hospital, so we wanted to get them more heavily involved in improving services in South Gloucestershire.
"I think that this project has succeeded in doing this and has given our members the opportunity to influence local service provision, as well as helping them to develop more skills and give them confidence.
"I'd like to see more people with a learning disability be able to get involved with these types of projects across the U.K. and hope that this video will help make that happen."
Morgan Daly, CEO at The Care Forum, added:
"We're really proud to have received this funding from NHS England and NHS Improvement. The Quality Checkers Project is something that was really close to our heart and the team from The Hive Avon were absolutely brilliant to work with.
"We know that services are under huge amounts of pressure but we hope that the video and reports following on from the visits show that adjustments don't have to be complicated or time consuming at all.
"Small adjustments to how a service is delivered can change how people with a learning disability experience health and social care services, for the better."
If you would like to find out more about the quality checkers visits and would be interested in reviewing how your service meets the needs of people with a learning disability please get in touch with The Care Forum on 0117 965 4444 or by emailing admin@thecareforum.org.uk .
Studies and reports looking at health inequalities for people with learning disabilities
The Allerton and Emerson study in 2012, Health Inequalities and People With Learning Disabilities in the UK, reported:
52 % of people with learning disabilities reported health services to be difficult or very difficult to use compared to 21% of those without
Over 1 in 5 (21%) think that healthcare staff are bad at explaining things to them when in hospital
75% said their experience of going to hospital would be improved if staff explained things in a way that was easy to understand.
Mencap wrote their Death by Indifference report in March 2007 following on from their Treat Me Right! Campaign. The report looks at the health inequalities that people with learning disabilities face and looks at six cases where people died avoidable deaths.
Who we visited
We would like to thank the following services who we visited as part of the Quality Checkers project:
Birchwood Medical Practice
Concord Medical Practice
Milestones Residential Care Home
New Beginnings
Southmead A&E
West Walk Surgery
Yate Minor Injuries Unit (MIU)