Find out more about what the Voice and Influence Partnership (VIP) is up to for Black History Month, take part in our Words of Protest – Words of Witness writing workshop and catch up with our Faith and Racial Justice panel discussion. Black History Month takes place throughout the UK during October every year.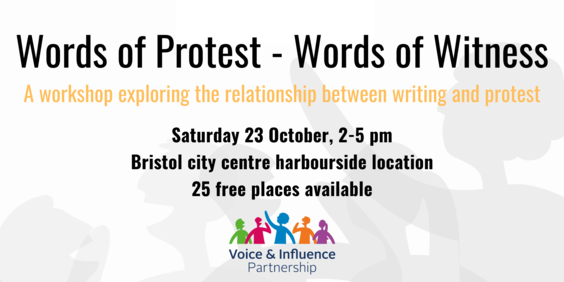 Join us for our Words of Protest – Words of Witness writing workshop, 25 free places are available, no previous writing experience is needed.
Saturday 23 October, 2-5 pm
The public killing of George Floyd and the Black Lives Matter protests led to a heightened consciousness of the injustices and inequalities that people of colour experience. In these times of unrest, writing offers us an avenue for reflection and conversation around this deeply complex and painful discourse.
Whether you want to write poetry, prose or letters this event offers an opportunity to explore the relationship between writing and protest.
Find out more and book your free place on our Eventbrite page
Faith and Racial Justice – catch up with our panel discussion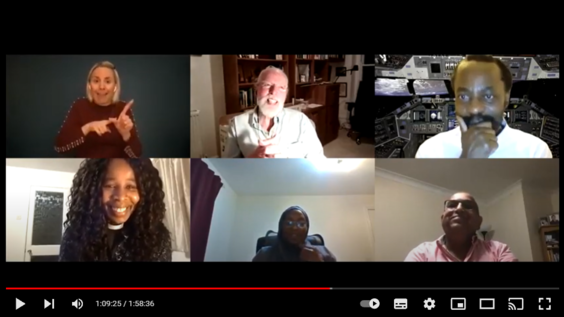 At the end of September we looked at what it means to be a person of faith when it comes to issues of racial justice. You can now catch up on the event on our You Tube channel.
The panel discussed questions including, do people of faith have a duty to respond to racial injustice? And in what ways can faith provide a space where people can come together to share and heal? They also reflected on how their own faith has influenced their response to events and movements such as Black Lives Matter.
Our panellists were: Catherine Okoronkwo – a writer and Church of England priest and the Racial Justice Advisor to the Bishop of Bristol. Shiv Sama – Chairperson of the Avon Indian Community Network and the South Gloucestershire Race Equality Network. Zainab Mai-Bornu – a lecturer at the University of Leicester, working on resources, inequalities, marginalisation, conflict, gender and development. Clive Lawton – CEO of the Commonwealth Jewish Council and an internationally active educational consultant, receiving his OBE in 2016 for services to education and the Jewish community.
Our facilitator was Ambrose Musiyiwa – a poet and a journalist. He facilitates CivicLeicester, a community media channel that uses events, social media and print and digital technologies to highlight conversations taking place in and around Leicester.
The Art of Community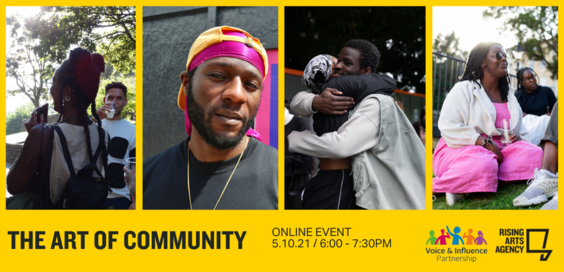 At the start of October Rising Arts Agency, supported by The Voice and Influence Partnership, held The Art of Community providing a space for Black, Indigenous and People of Colour (BIPOC) to come together and celebrate the work that's being done for and by Bristol's BIPOC communities.
You can find out more about Rising Arts Agency by visiting their website and follow them on social or sign up their newsletter to keep up to date with their work and to see the original artwork produced as part of the event when it is revelled a few weeks from now.