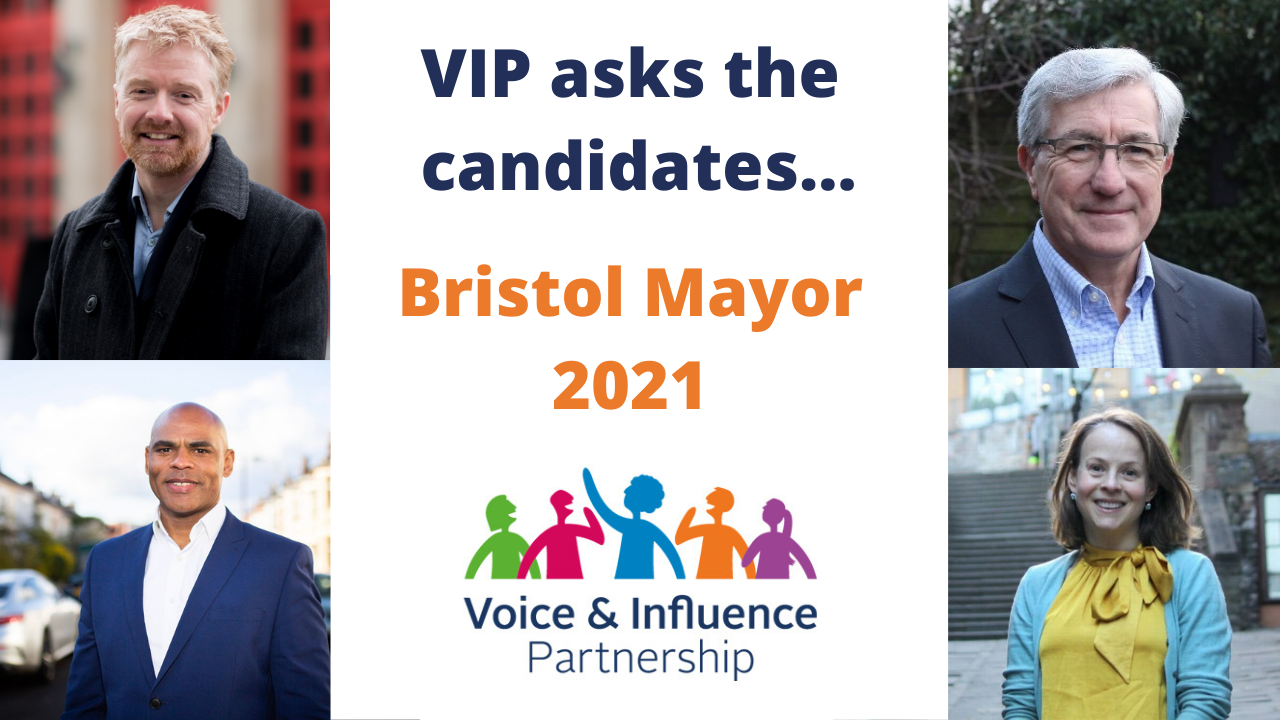 VIP asks the candidates, is a set of short videos where we ask the main party candidates for Bristol Mayor the questions that you told us are important to you.
On 6 May Bristol will elect its next Mayor. The winner will have the power to directly shape both the city and your experience of living here.
Who that person is and their views, plans and opinions matter – particularly for people who are part of one or more of our equalities communities.
We have produced one video for each of the communities we work with
You can view all the videos by following this link to our YouTube channel
We asked what as Mayor they would do for…
In the videos you will hear from:
The Conservative Party candidate Alastair Watson
Green Party candidate Sandy Hore-Ruthven
Labour Party candidate Marvin Rees
Liberal Democrat candidate Caroline Gooch
Each candidate was interviewed separately so their answers are a direct response to the questions and they didn't get to hear what each other had said in advance. We haven't edited their responses so you can hear what they had to say in full.
We could only ask a small selection of the questions we know you have as communities and individuals. We hope that hearing from the candidates in these videos will help you as you decide who to vote for.
You can find all the videos by following this link to our YouTube channel